Dharma
The Way of Transcendence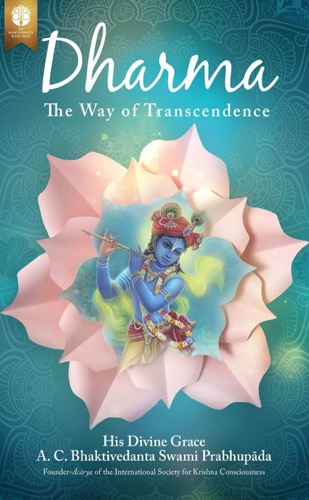 3.99 USD
Dharma refers to our inherent nature – that thing about us that makes us what we are at our core.
Dharma also refers to duty, both the duties we perform to get along in the world and the higher duty of answering the call of the essential self. This higher dharma asks of us deep questions and seeks ultimate answers: Who am I? Why am I here? Why am I suffering? What is my purpose?
Dharma, the Way of Transcendence is a compilation of lectures on higher dharma given by His Divine Grace A. C. Bhaktivedanta Swami Prabhupāda in 1972 as he toured India. Here, speaking through the lens of yoga, he teaches that the dharma of all embodied beings is loving service. But what service is truest to the self? What service will give us peace and contentment?
Also available as ebook in these languages: